Windscreens, Boat Windows, Shower Glasses / Tiles / Floors, Splash Back, Acrylic
Nauticus
Specialised Coating
Welcome To Nauticus Group
We offer Boat Cleaning Services which include Boat Polishing, Boat Valet in Auckland and Boat Maintenance and are the Proud Distributor of AURORA BOAT CARE PRODUCTS, the most advanced cleaning products in the market !

Nauticus Distribution Limited is really excited to bring Aurora Boat Care Products to New Zealand. Aurora Marine Industries is a well-established company that has been in business since 1980, Specializing in inventing and manufacturing marine products.


They're the company that invented chemical bottom cleaners, 3rd generation PVC protectors, pressure sensitive deck polishes, low surface energy coatings and other remarkable technologies that are incorporated into their boat care products.

These are not car products with a boat label but specialty products designed to resolve boat maintenance issues. The company's slogan "The Best Care Your Boat Can Get!" is also their mission statement. We look forward to hear the same from our avid boater friends.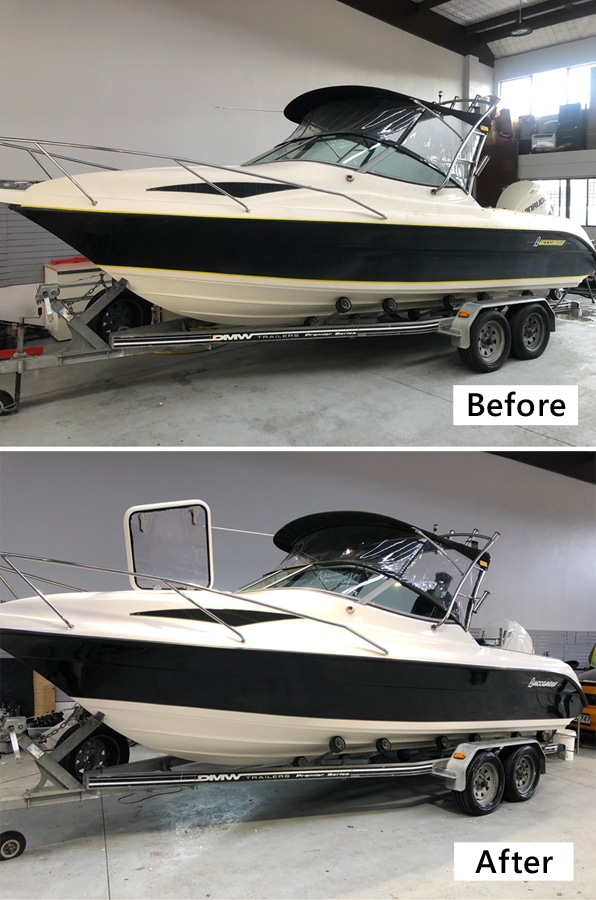 Nauticus Distributor is Proud to be associated with AURORA BOAT CARE PRODUCTS & INDICON Theme Park Supplies, the most Advanced Cleaning Products in the New Zealand!
WORLD FAMOUS Boat Care Products
AVAILABLE IN NEW ZEALAND
Speciality Care Products for your Aluminium, Fibreglass, Inflatable Boats & Theme Parks…
$70 per hour + GST + Material cost
Ultimate protection for your surfaces
specialised coating
German Nano Technology
Corporate Car Wash
Special / car wash combos
"I have employed Arjun and his staff at Nauticus for several years to clean and polish my boat, a Riviera 45 sportfish launch. They are a great team and with the fantastic marine Aurora Boat Care Products. I am very happy with the long-lasting protective finish."
"I used Alumabrite, Alumetron and Alumabuff on my 20 year old Stabicraft 433. The results were amazing, turning weathered and oxidized aluminium into a new factory fresh finish. Listen to the advice from your retailer, read the instructions carefully and with a little hard work you will be rewarded. I 100% recommend this product"